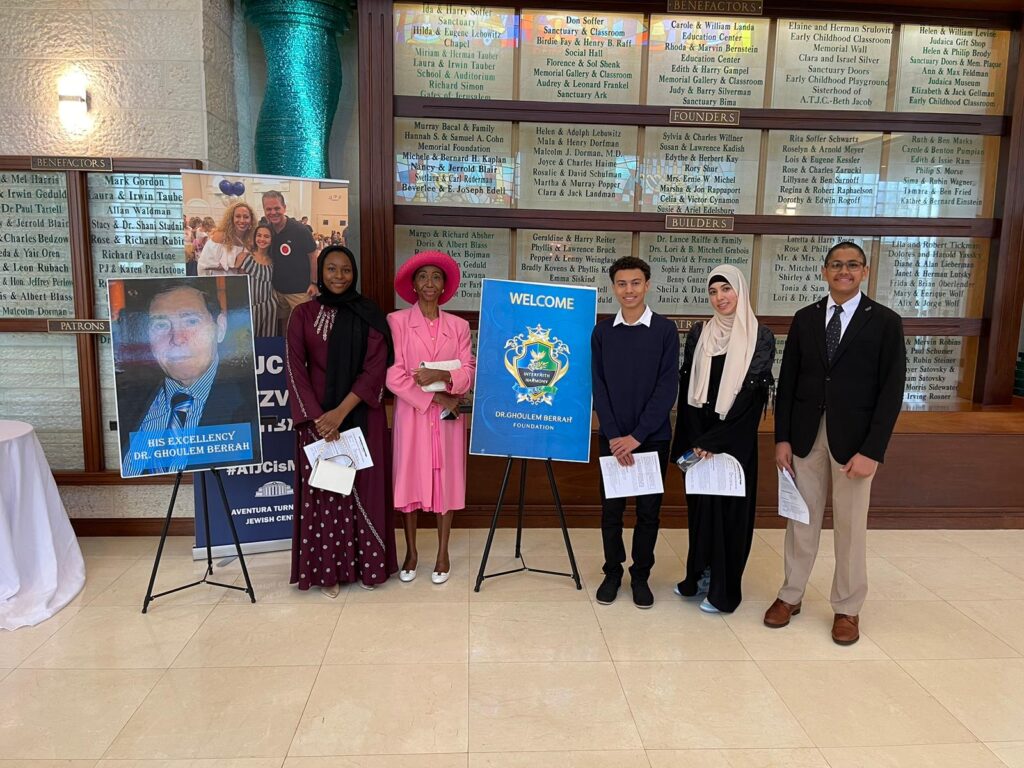 Love, peace, understanding, and kindness are not empty words. Nonetheless, we hear more about bigotry, violence, and hatred than a loving and caring atmosphere, especially regarding different Faiths.
A few days ago, we had our own unique experience, and words were not empty.
A group of Christian and Muslim teenagers from the Dr. Ghoulem Berrah Foundation were invited by Rabbi Lauren Berkun, to attend the Saturday Shabbat prayer at the Aventura Turnberry Conservative Synagogue on January 21st. We accompanied them.
When we set foot into the magnificent Sanctuary, we received a heart-whelming welcome from the celebrant Rabbi Guido Cohen and the Faithful. He emphasizes the importance of interfaith Harmony and peace. Thence, we were immersed into a friendly and fraternal atmosphere; the perception of us-versus-them didn't exist. It was a family and friends celebration of the Almighty.
Rabbi Lauren Berkun was on top of every detail. She escorted us all the time with thoughtfulness and delivered to the teenagers an excellent and well-adapted introduction to Hebrew Prayer. Ammar, a young Muslim, commented: "Through this unique experience, I was able to gain a greater understanding of the Jewish Faith."
We were invited to the Kiddush Luncheon served after the service. Many attendees came to meet us. The interaction was genuine, relaxed, warm, and fraternal. To Muslim and Christian teenagers, it was a powerful experience.
Let's strive for more and more people to be ready to embrace Interfaith Harmony.