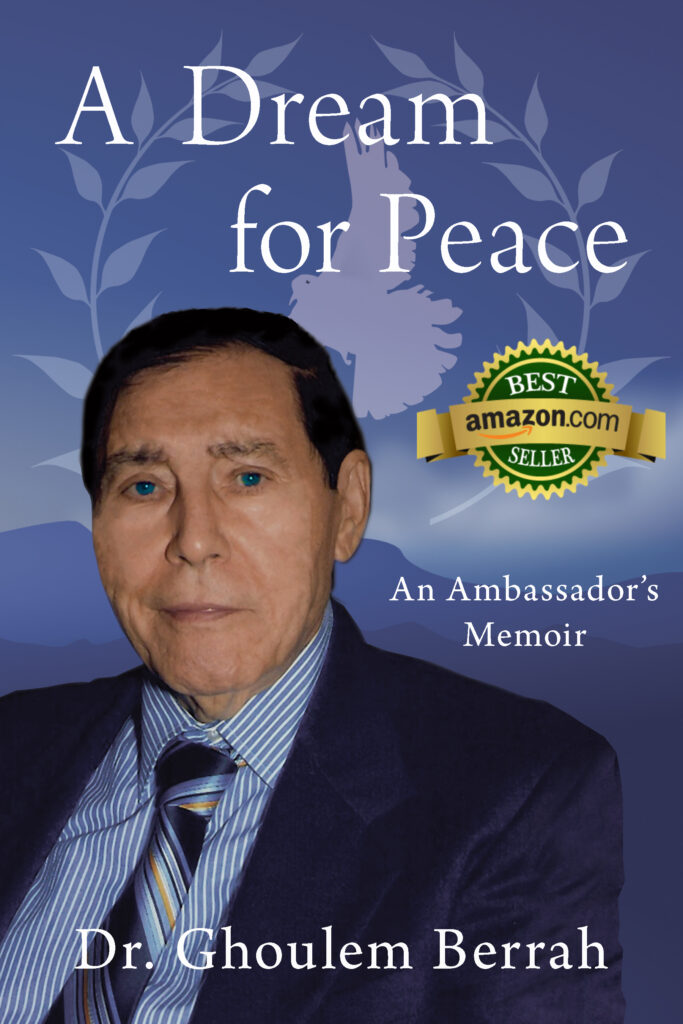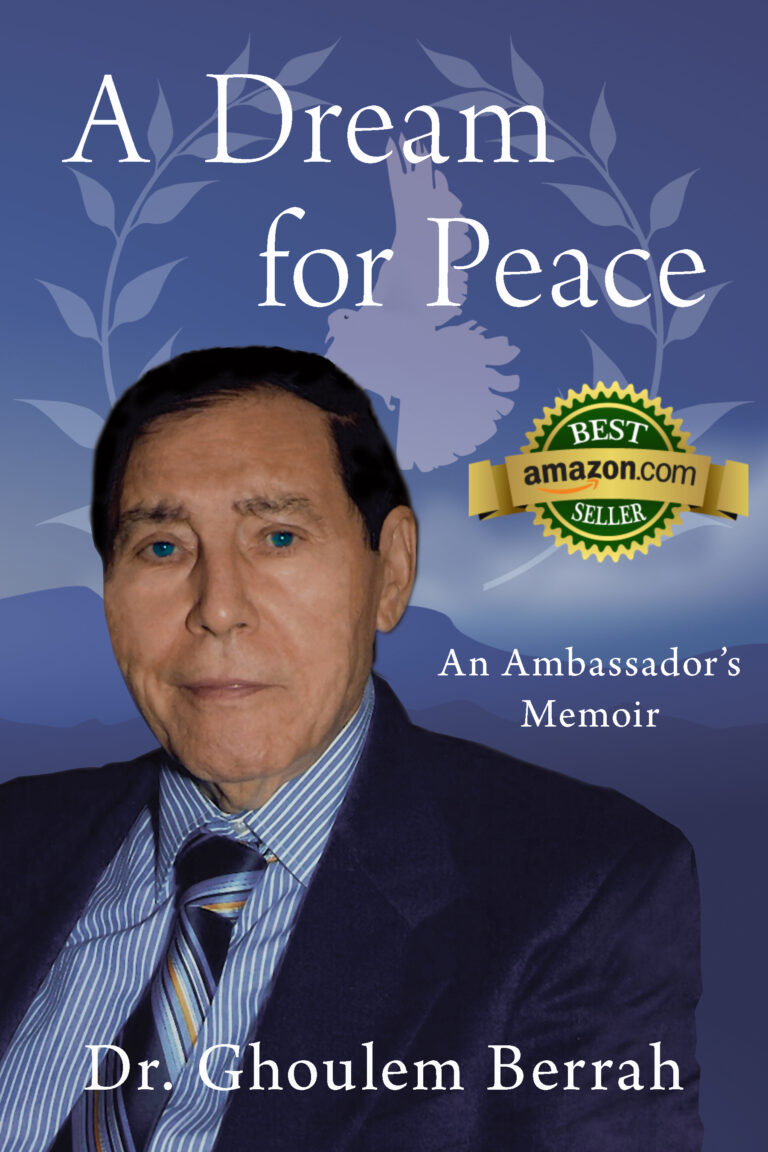 An Amazon Best Seller in International Diplomacy
     

Details
Publisher:

 Dr. Ghoulem Berrah Foundation (March 4, 2019)

Language:

 English

ISBN-10:

 0578420317

ISBN-13:

 978-0578420318

Product Dimensions:

 6 x 1.4 x 9 inches
Audio Book Available



A Dream for Peace is the most surprising Memoir by an Ambassador published  by  Dr. Ghoulem Berrah Foundation in March 2019.
This very rich and captivating life story is paved with many bumps, twists, and turns, multiple lives in one life.
Freedom Fighter for the Independence of Algeria, Man of Science and Lecturer at the Yale School of Medicine, Ambassador, Dr. Ghoulem Berrah (1938-2011) was a tireless proponent of world peace.
The French edition Un Rêve Pour La Paix was published in 2018 by les Éditions de l'Archipel, in Paris, France.  
"All in all, A Dream for Peace deserves 4 out of 4 stars. The book is addictive and reveals many behind-the-scenes secrets. Dr. Ghoulem Berrah had a fascinating life, and knowing more about his achievements was a fantastic experience. I recommend this book to anyone interested in learning more about the history of Africa after the period of decolonization. Dr. Ghoulem Berrah is an elegant and classy diplomat, so don't expect to find any mean words or erotic content in this book." — ONLINEBOOKCLUB, Lina Mueller.
" A detailed book about an extraordinary man and his belief that 'only dialogue can save humanity from the perils of war.'" — KIRKUS REVIEWS
"Freedom fighter and globe-trotting diplomat Ghoulem Berrah's memoir A Dream for Peace is an inspiring, detailed account of working toward peace." — FOREWORD CLARION REVIEWS, Joseph S. Pete.
"A Dream of Peace is a life-changing book. It contains a wealth of wisdom and encouragement for all people of good conscience to promote a world full of peace and love and free of hate and bigotry." — Dr. Abdul Hamid Samra, Imam & Religious Director Islamic Center of Greater Miami.