Welcome to Dr. Ghoulem Berrah Foundation
Happy Hanukkah to our Jewish Brothers and Sisters.
Do you want to empower youth to achieve our world peace?
Do you want to cultivate more peace in the world by respecting the way other people worship?
Do you want to seed concord and fraternal harmony in our human community?
If your answer is "Yes" to these questions, you are at the right place because we cultivate interfaith understanding.
Why are we qualified to do so?
Ambassador Ghoulem Berrah's Best Seller Memoir, A DREAM FOR PEACE chronicles the amazing journey of a freedom fighter, a hard working man of science professor at the Yale School of Medicine, who turned international diplomat and dedicated his entire professional life to working for peace in the Middle East, in Africa, around the Globe and for fraternal harmony among all religions.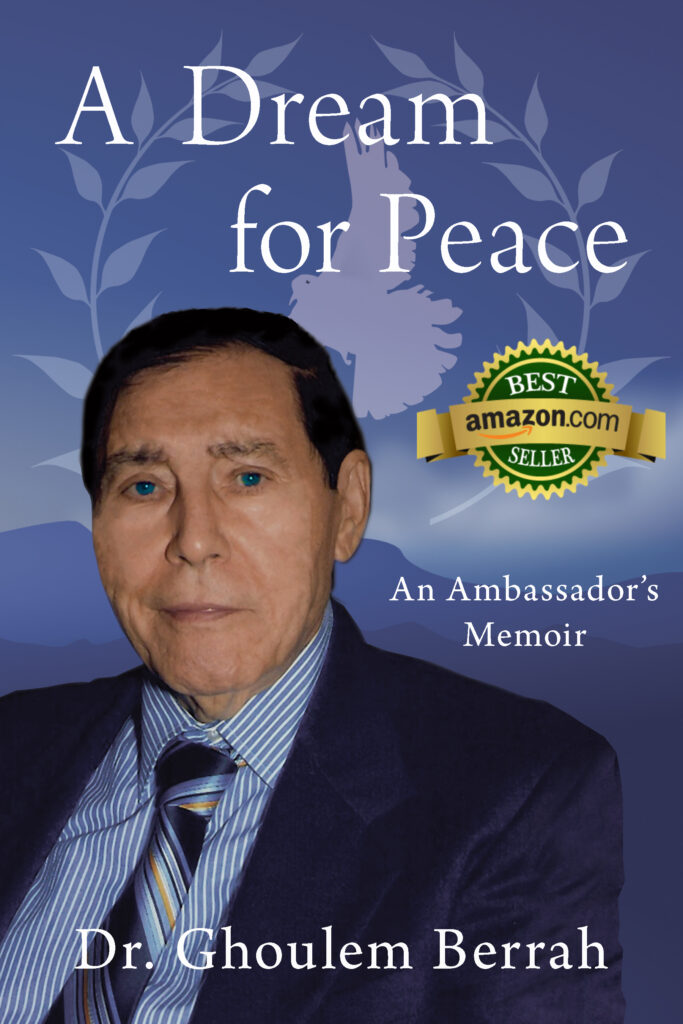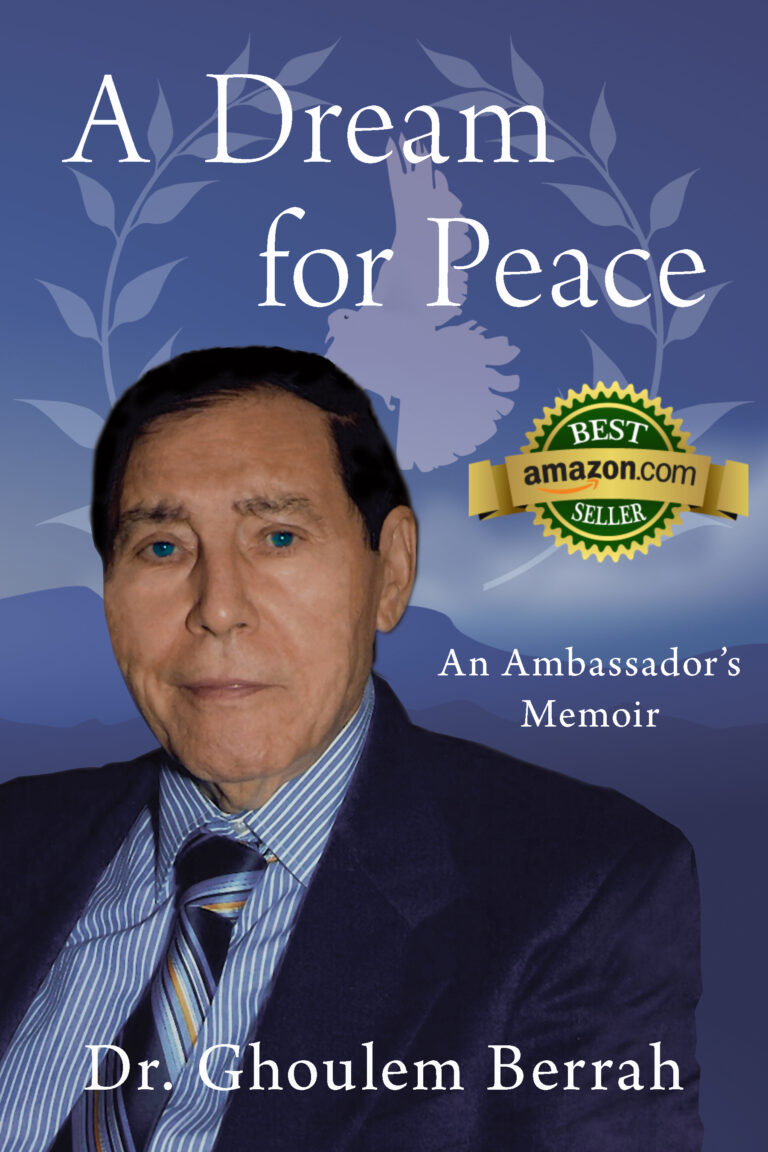 His other Amazon bestselling book, OUR COMMON FAITH  A Plea for Interfaith Harmony, propels a compelling message about the value of bringing people of different faiths together.
Ambassador Ghoulem Berrah a devout Muslim was married for forty year to  Mrs Marguerite  Berrah a fervent Roman Catholic. His enduring work continues in the aptly named:
Dr. Ghoulem Berrah Foundation – a non profit organization committed to developing the Dr. Ghoulem Berrah Interfaith Center which ensures that his dream of establishing concord and fraternal harmony among people of all faiths will become a reality.
WORDS OF WISDOM FROM AMBASSADOR GHOULEM BERRAH
"The world as we have come to know it has become a place that  yearns for a true understanding of the faiths."
"Why mankind should continue to be preoccupied by religious differences rather than finding the common ground where we can all relate?"
"Undoubtedly, the time has come for us to reflect on our common faith in one God, the one who revealed Himself to mankind."
"Into all its tenderness, our lifetime journey carries us into the cradle of our common faith , uniting us as one people."
"All my life, I have tried my very best to serve the Almighty, and in so doing, I have been blessed and he has illuminated the road on which I continue to travel with but one desire: to communicate these sentiments to others who seek happiness in God's guiding light and reaffirm the belief that our religion shall not divide us. For it is God we seek, and in that quest, spirituality must unite us in one common faith—and HIS world shall be a better place for all humankind."
Don't miss the opportunity to read his heartwarming message.
WE WOULD LOVE TO HEAR FROM YOU
Please write or call us with your questions or comments
2600 Island Blvd, Aventura, FL – 33160, USA